Meet the Team
.
We are the expertise behind the innovation, strategies and program design.
Learn More
People & Culture Practitioners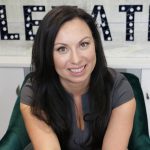 MB
Chief Visionary Officer and HR Partner
Elevated HR
A true HR Renegade in the Calgary market place, Michelle's entrepreneurial spirit and business savvy have made her a thought leader in the industry. She's been named the Entrepreneur of the Year by Notable Awards in 2015 and recipient of Business in Calgary 20 Top Leaders Award in 2016.
Michelle has taken the approach that she can't advise companies on how to build strong cultures unless she's doing it herself. As such, many of her stories and ideas have been generated from failed attempts and ultimate successes right at Elevated, which she regularly uses as an incubator for new and novel ideas.
Michelle has appeared on many webinars and panels, including Project Lemons to Lemonade, Calgary Construction Association, and the Banff & Lake Louise Tourism Association. During the initial stages of the COVID-19 pandemic, Michelle conducted 79 webinars in 56 days speaking primarily on the importance of mental health and wellness and remote work strategies. She is also one of the producers for Disrupt HR in Calgary.
Michelle is currently pursuing her Master's Degree is in Industrial Psychology and is a DISC Certified Facilitator. In addition, she is a Certified Professional in Human Resources (CPHR).
She teaches several courses on candidate experience and has been a guest lecturer at both the University of Calgary and Mount Royal University on the topic of recruitment.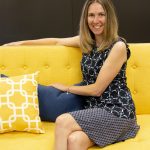 RW
Chief Experience Officer
Elevated HR
Rebecca has been a cornerstone in several non-profits in Calgary leading the business development and sales side of the organizations for the Calgary Stampede and Calgary Chamber of Commerce for the past 10 years.
Joining Elevated in June of 2019 and building on her background of leading teams of sales professionals, she not only leads the sales and marketing function for Elevated but has built out a coaching program specifically for sales and business development professionals.
Rebecca's goal is to understand your needs, translate them into a strategy and ensure your goals are being achieved. She serves as a thought leader, coach and facilitator throughout the entire experience.
She was recognized as Manager of the Year with Sandler Training, a sales and leadership development program, and was the first international recipient of this award.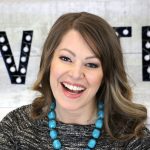 CB
As a Human Resources Professional with 15+ years of experience in numerous industries, Carrie's focus has been to help organizations build processes and programs to move from start-up to scale-up. Carrie's steadfast approach and calm demeanour make her an ideal HR partner for any sized organization.
Carrie has her Registered Professional Recruitment (RPR) designation, is a DISC Certified Facilitator and continues to pursue studies in Human Services Design.
Carrie is at her best when partnering with organizational leaders that want to ensure that HR is adding practical value to the business. She believes all talent and culture strategies are aligned with the people needs, strategic and operational priorities.
She has a passion for volunteering in the community and has partnered with Making Changes for the past 5 years to support women in helping understand job searching and employment practices. In addition to her volunteer work, Carrie has also served on the Board of Directors for Connections Counselling for 3 years, providing Human Resources advice and expertise.
Carrie has recently made her home in Edmonton, Alberta where she can better serve our clients in and around the Edmonton area.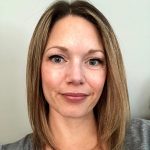 RG
Renee began as a client. After her second baby, she decided to pursue her own entrepreneurial passion at StrelleWellness.  As she continues to build her business supporting mom's, she provides Elevated and their clients with payroll, analytics and technological implementation projects for our clients.
This includes managing our Employee Engagement Surveys and results, supporting and coordinating annual HR Audits and providing data to organizations on a monthly basis to make more informed workforce management decisions.
Finally, Renee is responsible for heading up our Health and Wellness practice, where she helps our clients with their Occupational Health and Safety policies, and builds programs that support both psychological and physical wellness.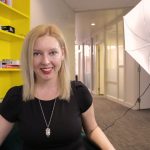 JS
Marketing & Graphic Design
Elevated HR
Jelena is the creator behind making our assets come to life, our social media programming, as well as maintaining our website.  You will see her in action when you look at our handbooks, PowerPoints, documents, banners, videos and headshots. In addition, Jelena cares a ton about Elevated, and will put up her hand for almost any task.
Jelena resonates most with the value of "Wow".  She loves having the opportunity to grow and develop and watch her design evolve.
Jelena is originally from Croatia, and joined us back in 2017 and made an immediate impact. We're a bit jealous, since that's where she decided to play out her isolation period as well!
AS
Payroll & Administrative Support
Elevated HR
Audrey is a "Jill-of-all-trades" for us at Elevated. After 31 years as a Manager of Support Services specializing in Customer Service Training at Manitoba Hydro, she was originally hired to take on the administration, payroll and bookkeeping at Elevated. But then her role also transformed her into a payroll and administration specialist for many of our clients.
Audrey now resides in the town she grew up in, Altona, Manitoba but visits the Calgary office monthly (pre-COVID anyway!)
Specializing in Rise, Payworks, Ceridian and ADP, Audrey can easily handle a payroll from 5 to 40 employees; reducing the workload of you and your team.
Audrey has her Certificate in Management from the University of Manitoba and continues her journey of learning as she is passionate about automation and efficiency.
Anti-Racism Partner at Upperhouse Agency
Elevated HR
Coaching Partner at Vested Interest Group
Elevated HR
Lawyer at HMC Lawyers LLP
Elevated HR
Public Speaker · Workshop Facilitator · Corporate Trainer
Elevated HR
Elevated Values
Since we believe your values, when lived by your people, are your unique differentiator, we'll share our values.
Being true to ourselves. By being authentic means we come across as real people too. It means we aren't stuck in a policy framework. It means we live with integrity; we aren't afraid to say no to the sale.
Partnering. We aren't order-takers or "yes" people. Instead, we seek to understand your business and provide solutions that fit. We aren't going to be afraid to challenge you when we think you might be wrong. That said, we're the first to step down from a position when you make a decision. We work hand in hand with you.
Going the extra mile. We are committed to bringing the "wow" factor in everything we do; whether it's the asset, the design, the idea or simply reimagining a solution. We commit to keep pushing the limits of what we can do.
Owning the result. When we are a total success, we own it. When we bomb, we also own it. Failure isn't something we pride ourselves on, but it isn't something we shy away from either.