Meet the Team
.
We are the expertise behind the innovation, strategies and program design.
Learn More
People & Culture Practitioners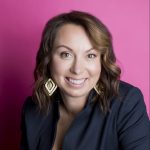 MB
Chief Visionary Officer and HR Partner
Elevated HR
Michelle started Elevated HR back in 2010 with a complete disgust, for well, HR. And business. But that's what propelled her in a relentless career to make work suck less. The truth is she knows work will suck at times – there is missed communication, dropped deadlines, projects that seem easy at times, but then take a wild turn. But that doesn't mean that for the most part, systems and processes can make it easier.
As our Chief Visionary Officer and HR Partner, inside the business Michelle is responsible for leading us in product management, client experience, employee experience, marketing, finance and, well, pretty much everything. Externally, you'll find Michelle networking, meeting with new clients, overall sales, designing project plans and then handing them over to our team for execution.
Michelle has taken the approach that she can't advise companies on how to build strong cultures unless she's doing it herself. As such, many of her stories and ideas have been generated from failed attempts and ultimate successes right here at Elevated, which she regularly uses as an incubator for new and novel ideas.
Michelle is currently pursuing her Master's Degree in Counselling Psychology and is a DISC Certified Facilitator. In addition, she is a Certified Professional in Human Resources (CPHR).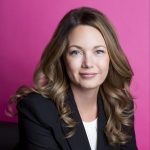 RG
Renee is one of our talented HR Partners who joined us originally as a Document and Technology Specialist, located in Calgary. Fun Fact: We met Renee in 2014 when she was working with one of our clients at the time. When she moved on from that role, we stayed in touch. Fast forward four years later, we brought Renee on knowing how great she was at project management, systems and technology. However, bonus for us, is her passion for health and wellness.  Renee now leads are our internal wellness program and externally leads online meditation and stretching practices.
As an HR Partner, Renee is known for her friendly demeanour, her belief in that everyone has a voice, and a great task master. Her gift is in coaching and facilitation and is a Certified Life and Wellness Coach, helping leaders at all levels develop a strong ownership mindset.
In addition to coaching and partnership, Renee is also one of our Leadership Essentials facilitators. She is committed to helping build stronger leaders in organization's to support our vision of work and life integrating seamlessly.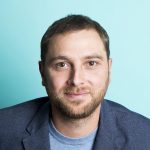 MS
Talent Acquisition Specialist
Elevated HR
When we brought Michael on to the team at Elevated in 2020, we knew we were taking a chance. He didn't have any recruitment or HR experience, but we believe we could capitalize on his transferable skills.  You see, Michael has the gift of the gab, has a natural ability to make those around him comfortable, and is excellent at reading people.
The idea of matchmaking candidates with our clients just seemed to make sense.
His passion lies in the candidate experience, and when he partners with you as a Talent Acquisition Partner, you will hear how much it impacts today's hiring as well as tomorrow's. If you are a candidate working with him, you know it's his mission to ensure that you stay up to date on the process and he tries to endeavour to close the loop as quickly as possible. His goal – take just enough time to ensure you haven't settled. He is patient and will persevere with you, as long as you go along the ride with him.
During his tenure at Elevated, Michael has completed the Twenty-First Century Leadership program as well as obtained his Registered Professional Recruiter (RPR) Accreditation, in which he learned to reduce recruitment costs and lower the risk of erroneous hiring decisions.
JG
Jill's path with Elevated began in May 2021, ended for a month in May of 2022.  But we learned we just couldn't say goodbye forever! She is living proof of a Boomerang Program (one of the many programs she now supports building with our clients!)  Jill supports all of our clients behind the scenes as an HR Partner, including policy and procedure design, surveys, developing curriculum for training and development and helps us to create new ideas for products and systems.
Jill's multi-faceted career makes her an ideal member to have on the team as she can speak to industry experience in Aviation, Consumer Packaged Goods, Entertainment as well as Oil and Gas. Jill is committed to quality and efficient execution, within a timely manner.
Jill completed the Human Resources Management Certificate program through the University of Calgary. Prior to that she achieved her Bachelor of Arts from the University of Lethbridge, majoring in drama and minoring in art.
CT
Cara joined the team at Elevated in August of 2022 as an HR Partner. Living in Winnipeg she is our first HR Partner outside of Alberta, though she commutes monthly to connect with clients and our team in person.
An HR Professional with 8+ years of experience, Cara has spent majority of her career in a consulting environment supporting clients in various industries including tech, insurance, agriculture, financial, non-profit and healthcare. She continuously strives to think "outside the box" and find new and innovative tools and strategies for clients to effectively lead their organizations.
Cara strongly aligns with Elevated's belief that being clear is being kind and her direct and transparent communication style partnered with her determined work ethic is appreciated by our clients.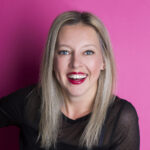 JS
Marketing Lead
Elevated HR
Jelena is the backbone of our brand – she helps us to stand out from the competition and design aesthetically pleasing presentations, policies and documents. In addition, she helps to build our message across all social platforms, manages our marketing initiatives (from the website to proposals to networking and events) and creates aesthetically pleasing assets.
As an experienced graphic designer, Jelena keeps brand principles top of mind and seeks to create wow moments in everything we do. As employee experience is very closely tied to what an employee sees and feels, Jelena builds creative that is unique to each and every organization we work with.
Joining us back in 2017, Jelena has continuously invested in her own career development, including certificates in Google Analytics, Adobe XD, Adobe InDesign, Adobe Illustrator and WordPress. In addition, she achieved her Certificate in Facebook and Instagram from the Digital Marketing Academy of Canada.
Anti-Racism Partner at Upperhouse Agency
Elevated HR
Lawyer at HMC Lawyers LLP
Elevated HR
Public Speaker · Workshop Facilitator · Corporate Trainer
Elevated HR
Elevated Values
Since we believe your values, when lived by your people, are your unique differentiator, we'll share our values.
Resilience. We believe in the power of growth, change and perseverance. We believe in the power to remain authentic to who we are, while also growing and shifting and changing if we don't like our current result. Last but not least, we believe there is beauty in learning how to get back up after we've fallen.
Partnership. We aren't order takers or yes people. Instead, we seek to understand your business and provide solutions that fit. We aren't going to be afraid to challenge you, nor step down from a position once we've been heard.
Mediocrity doesn't work here. We are committed to bring the wow factor in everything we do; whether it's the asset, the design, the idea or simply reimagining a solution.
Owning the result. When we are a total success, we own it. When we bomb, we also own it. Failure isn't something we pride ourselves on, but it isn't something we shy away from either.